07/02/21
🎧 Tune
Modal jazz is popular jazz. Miles Davis' meanderings in the modal subgenre culminated in Kind of Blue -  the best-selling jazz album of all time. It could be argued that Davis' critical acclaim led to the stream of seminal albums released by other artists in the same style.
"The music has gotten thick." Davis complained in a 1958 interview for The Jazz Review. "Guys give me tunes and they're full of chords - I can't play them. I think a movement in jazz is beginning away from the conventional string of chords, and a return to emphasis on melodic rather than harmonic variation. There will be fewer chords but infinite possibilities as to what to do with them."*
The modal phase is rife with expressive improvisation. Perhaps the absence of traditional harmony and rejection of cadence creates thinking time for the improviser. Time to consider notes as colours; becoming as functional as chord tones in this context.
I've been revisiting some albums from this period and analysing my favourites: Impressions (John Coltrane), Witch Hunt (Wayne Shorter) and Passion Dance (McCoy Tyner). I hope that investigating the best bits of these contrasting approaches will bolster my own modal language. I believe we must systematically engineer methods from all of our favourite artists to cultivate a voice that is unique and ours alone.  
*Kind of Blue liner notes by Robert Palmer.
🪕 Twang
This 4-bar phrase from Coltrane's solo on Impressions caught my attention:

Here's the full Impressions transcription.
I designed an exercise to aid the practice of Coltrane's cell and facilitate the manipulation of his melodic material: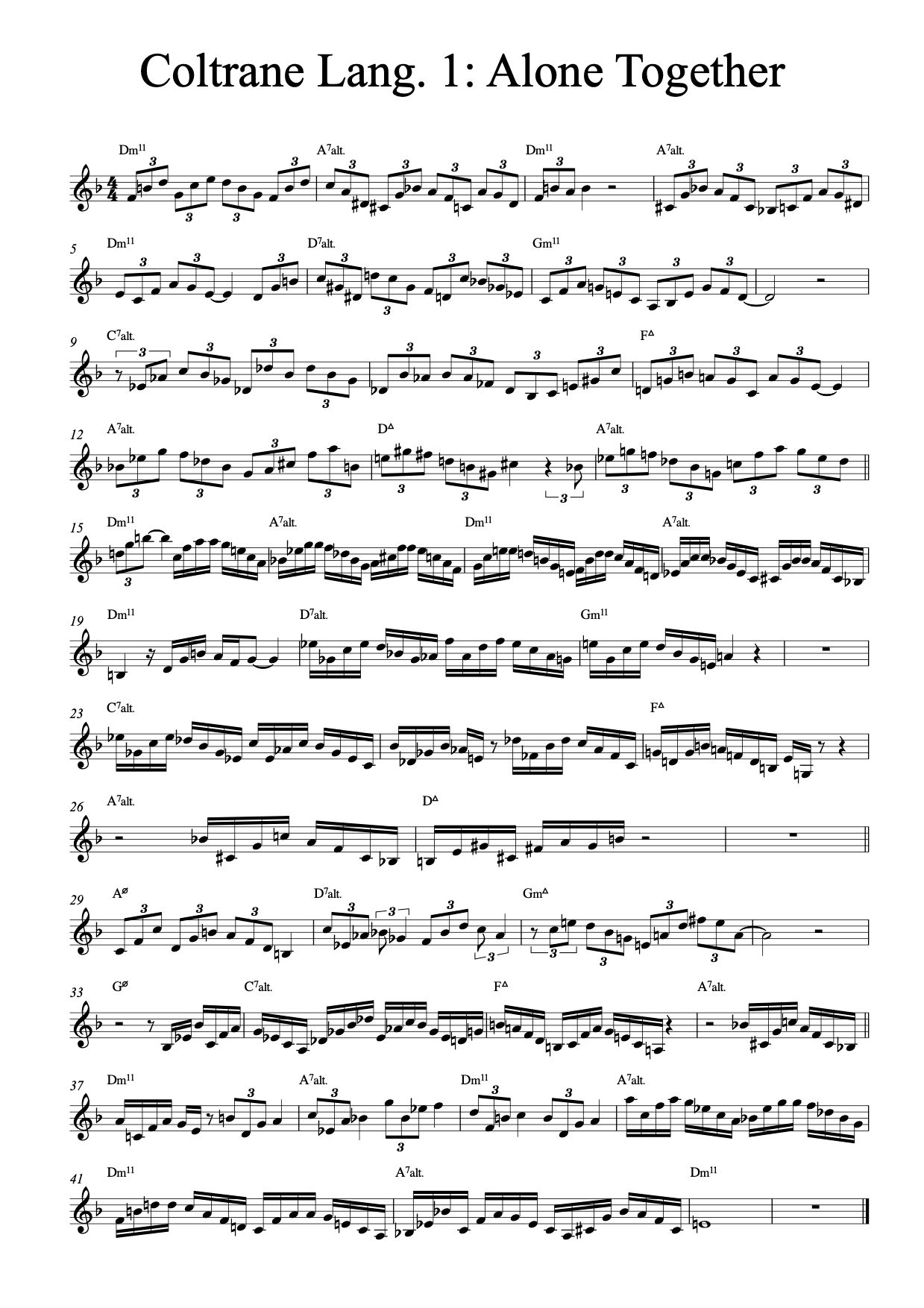 🌞 Thought
Visualising the components of improvisation: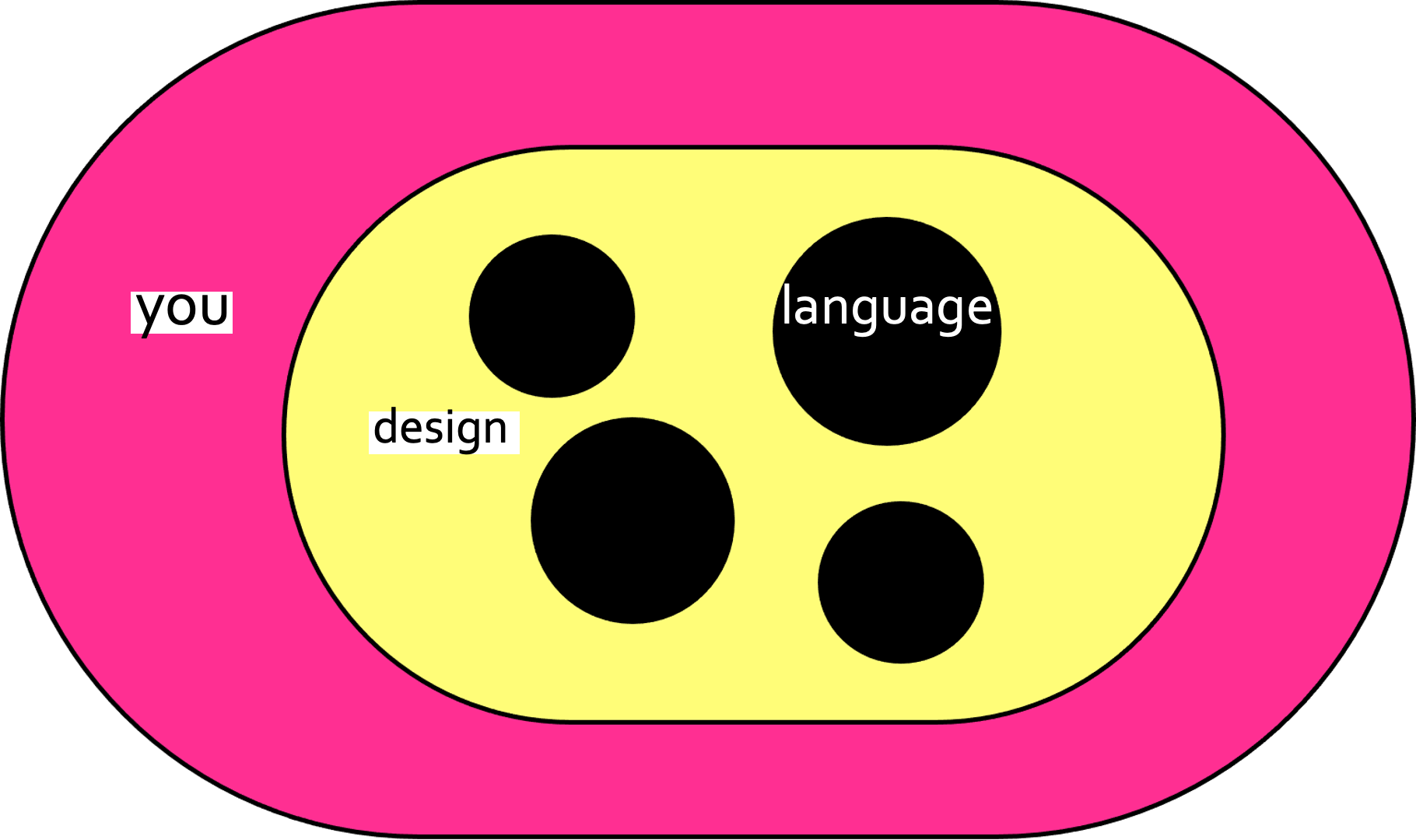 Language: building blocks for improvising, the most fundamental component.
Design: how language is presented.
You: the effect of our innate individuality on the holistic outcome.
This illustrative model of improvisational components was revolutionary for me. I realised that we can steal language and design independently. An example might be fusing John Coltrane's modal language with Wayne Shorter's design. However, we can't steal the 3rd component of Simon's model. The music will always come from a unique messenger - you.